Hello fabulous reader, and thank you for putting up with my absence the last few weeks.  I'm back with another Writer's World interview, this time with wonderful guest Kristen Kooistra. 
A little bit about Kristen:
Kristen Kooistra fell in love with reading at a young age and never resurfaced. She loved solving mysteries, riding across the prairie, and sailing on the open sea. But her favorite books were those that held the fantastical. So when the time came for her to seriously approach publishing a book, it had to be fantasy!
Living in Michigan(her own winterland) with her husband, three kids, and two cats, she has lots of free time . . . Okay, so more like she squeezes in writing time late at night when only the cats are awake to pester her.
"Heart of the Winterland" is Kristen's first novel, and though it started as a whim, it grew into so much more and has inspired a sequel(in progress), "Heart of the Sorceress".
Tucked into a quiet countryside, Kristen spends most of her time being Mommy. She loves spending time with her family and hopes that her writing will entertain and inspire them as well.
Besides writing, Kristen enjoys reading(of course!), chatting with her writer's group, sewing, swimming, gardening, and cooking(please no baking!). She's also developed a fondness for water gun fights with her three year old. Actually, she's found that most everything become a lot more fun with little kids.
And now let's find out some more!  Hi Kristen.  Do you read much and if so who are your favorite authors.
It really depends on the season of my life. Sometimes I'm so busy that reading takes a backseat. In general, yes, I love reading and over the duration of my life I've read a lot! My mom has a video of me reading Little House on the Prairie out-loud when I was five. So I've been reading since a very young age and before I had to be an adult, I read constantly.
I tend to like books or series more than authors. I find that I don't consistently across the board like every book an author writes. I do like the first six books of Lynn Kurland's Nine Kingdom's series and a lot of Gail Carson Levine's books.
Yes, adulting definitely gets in the way of reading time
  What is the hardest thing about writing?
Editing or finding time to write. Not sure which is more difficult. I struggle to sit down and focus if I have any sort of distractions or even the potential for distractions, which is why I do most of my writing at night.
Editing is just evil. I get excited to hit the end of my first draft and it's a huge milestone. And I think, "Editing will be easier because I don't have to come up with everything from scratch." No, just no.
Here is writing: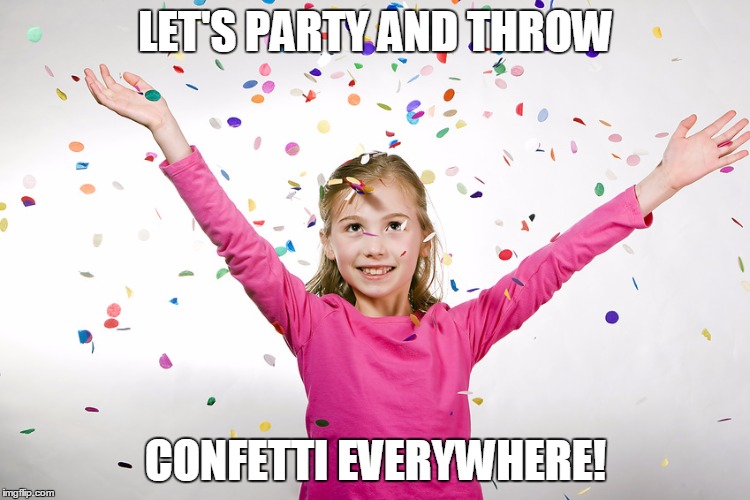 And here is editing: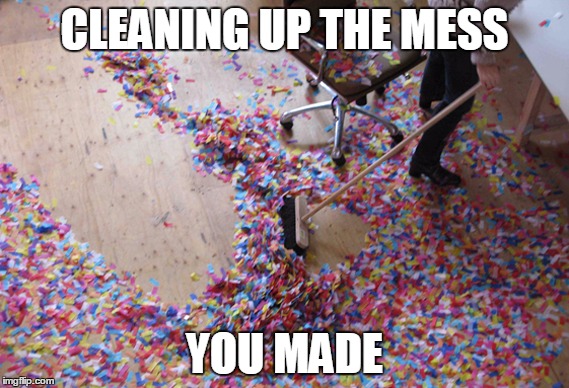 One of those is a lot more enjoyable!
Those pictures are a perfect analogy for writing and editing.  How long on average does it take you to write a book?
My last book took me a little over two years. I hope to be faster someday. As I find what works for me and what doesn't, it should help the process go by quicker.
What inspires you to get out of bed each day?
I'm dragged kicking and screaming from my bed every morning. I have three kids, and none of them appreciate the art of sleeping in, or even sleeping past 7:00 for that matter. Necessity brings me out of bed. I have people that need me and whether or not I'm going to get up and live that day is never a question.
Yeah, with a  toddler, 7am is sleeping in for me as well.  Give us an insight into your main character. What does she do that is so special?
Cali is special because she's so innocent and not very world-wise. She appreciates the things in life that most people have grown so used to that they've forgotten how amazing they are. She's eager to try everything, meet everyone, and become a better person.
She's just learning how to handle emotions(as they're no longer suppressed) and can get a bit irrational or have crazy mood swings. She's naïve and struggles to read people. Sometimes it means she's more open-hearted and sees something in someone that no one else does, but other times she judges to hastily.
She sounds like a fun character to ride along with.  So let's talk about the opposite.  A good villain is hard to write. How did you get in touch with your inner villain(s) to write this book? Are they inspired by anyone you know?
They are so hard to write. For me it's a matter of there are so many different ways to go with a villain that how am I supposed to pick? The villains in my novel, Heart of the Winterland, are sometimes hard to pin down. I think some characters people will see them as the villains and other people won't.
One of the villains, Kota, did have a real-life inspiration. It was actually a friend that provided me with the base for Kota's character. And no! She's not mean or anything! I just admired some of her qualities that I felt really showed how strong of a person she was and thought they'd be great traits to put into a character. Kota is my most stubborn character. She was the one character who went against any semi-sortof-plan that I had to do her own thing.
Another one of the antagonists, I didn't have much real-life inspiration for. I don't want to say more for fear of spoilers! Suffice to say it was mostly an original villain with only a faint connection to anything in real life.
Kota sounds like a really well rounded villain, which is my favorite kind.  I love to find myself questioning whether the villain(s) are really so cut and dry evil.
Thank you so much for your visit Kristen.  To learn more about Kristen and her novels, Heart of Winterland and Heart of the Scorceress visit the links below. 
Social Media
Cheers all, and, whatever holidays you celebrate, have a fun and safe winter season.